Providing Honest and Thorough Reviews
The need for translation and localization services grows day by day. More often people look for individual and business opportunities abroad but the language barrier prevents them from translating their documents. That is why they seek professional help but do not always know which translation service is reliable and worth money.
The Internet is full of biased information. IsAccurate was created with the purpose to provide honest translation services reviews to people from all over the world. If you are looking for a translation company but not sure if it will suit your needs, just read about our investigation about it. Our mission is to help individuals and businesses to find the best translation services in the United Kingdom, USA, Australia, and all over the world to receive the best experience.
We sincerely hope you will be able to select the ideal translation services based on our reviews and customer feedback.
Share Your Experience
We understand that some people may find our reviews subjective. That is why we allow each user of our website to help us fix it. We take consumers' thoughts and opinions when ranking translation service websites. We hope that as many members of our audience as possible are able to contribute. Your voice is very important, and it helps to ensure that not only do independent consumers receive the best services possible but also that the best translation providers are highlighted in a way that they can continue to grow.
Curating Reviews and Rankings
We have conducted thorough research and came up with the main criteria that every customer seeks in translation service. Everyone wants accurate translations, delivered on time, at a reasonable price, and looks for certified translators, helpful customer support, and possible after-services. Here is the list of top 5 features/criteria that are used to evaluate each company:
Pricing. Many independent, translation service customers have a limited budget to work with. At the same time, they still expect quality and accuracy. This is why we give customers the ability to read reviews of our top-ranked translation service providers based upon price.
Speed. For some people, it is necessary to receive their translated documents on time as their business negotiations or personal plans can be ruined because of the delay. That is why we check how fast the companies can deliver the translated project.
Accuracy. While accuracy matters to all translation companies, there are times when that need is much more intense. Whether you have medical records to be translated or a legally binding document, we invite you to take a look at translation services sorted by accuracy.
Certified. This is our list of top translation services that offer certified translations. Not all services have certified translators, so get to know which one matches your specific needs.
Customer satisfaction. We know that many of our customers value what others have to say about translation services. So, we have a list of services that are highly ranked based on customer satisfaction.
A Place to Get Industry News From Experts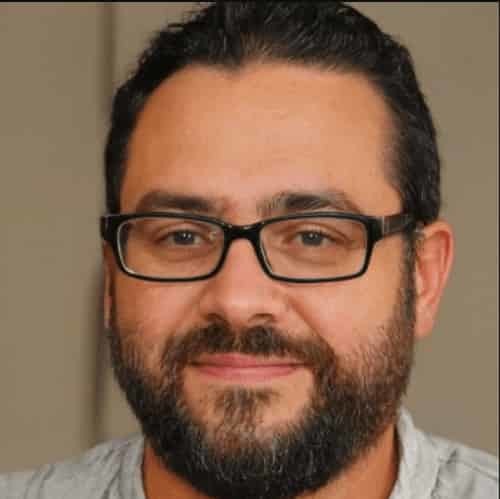 Mark Blackwood - blog writer at IsAccurate.
Mark is a familiar face at IsAccurate, as he has been an invaluable asset for several years. Born in the US, Mark has traveled the world soaking in the literary traditions and learning writing techniques from across the globe. His rich and versatile writing experience allows him to perform wonderfully on numerous topics, while his creative and outside-the-box thinking adds a spark to any writing project. His articles are hard to miss and impossible to find dull or bland – Mark has a neck for making each topic interesting as well as easy to digest for any audience. Being a well-educated linguist, Mark keeps enhancing his skillset on his own every day, so you could enjoy the pristine quality of his works. In his free time, Mark leans towards outdoor activities, his main hobbies being rock climbing and bushcraft.